IPIC

Project Description
The Irish Photonic Integration Centre (IPIC) is a €30M Science Foundation Ireland Research Centre that brings together over 100 researchers from four institutes to develop new light-enabled technologies. It is one of the initial seven centres funded by SFI in 2013 in Ireland's largest ever state/industry research investment. Led by Tyndall National Institute in collaboration with Munster Technological University, University College Cork and Dublin City University, IPIC targets the ICT and Medical Device sectors. The Centre is focused on revolutionising the speed of data transfer through faster, more energy efficient devices and delivering new smart medical devices for improved diagnosis and treatment of disease. IPIC is working with 18 industry partners to develop the next generation of highly-compact and miniaturised photonic technologies.
IPIC is structured using a hub-and-spoke model. Platform Research in the hub addresses longer-term research goals of benefit to the wider Centre membership. The spokes are Targeted Projects involving one or more of the industry partners on a two-year timeframe, focused on delivering technology and intellectual property tailored to the company's needs. CAPPA are partners in five of these targeted projects.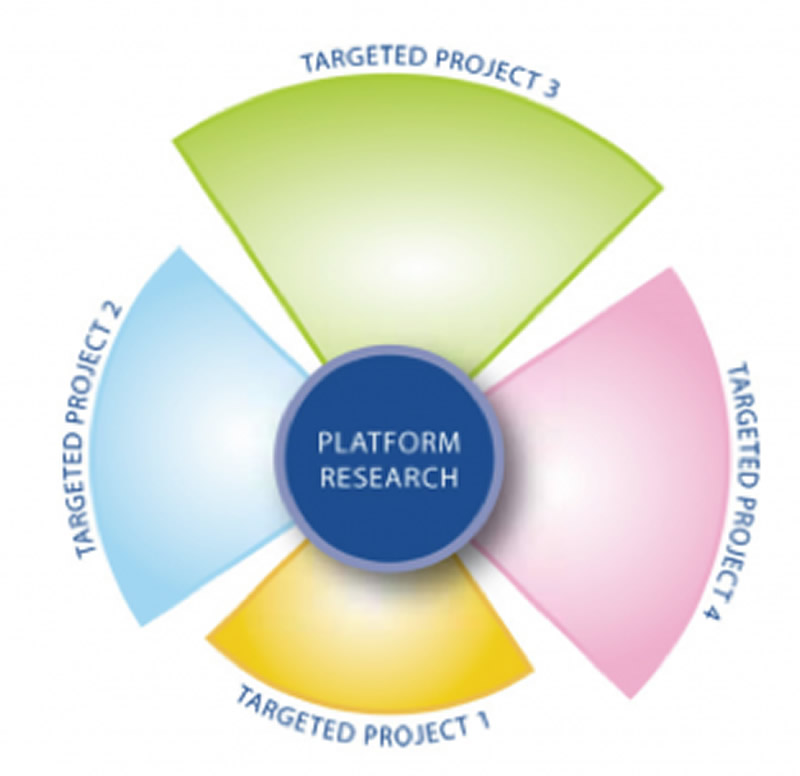 Approach
Communications
Addressed the two major problems that threaten to slow the future growth of the internet: excessive energy consumption and speed/capacity limitations. Focuses on short reach links for data centres and high performance computers, and wide area networks that form the core of the internet and cover global distances.
Short Reach Communications
Wide Area Networks
Biosciences
Aims to enable new light-based medical diagnostic and imaging systems to deliver continuous patient monitoring and rapid diagnosis of disease in the doctor's surgery or the home, as opposed to in the hospital lab.
Photonic Devices for Biomedical Applications
Bio-Imaging
Bio-Diagnostics