Funding
There are a number of ways to fund collaborative work between CAPPA and your organisation. Below is some information on supports provided to researchers to carry out industrial R&D either on behalf of or in collaboration with an industrial partner. CAPPA can help in assessing the most suitable funding programme for the proposed research and has been successful in securing funding at a national and European level to assist start-ups, SMEs and MNCs as part of their R&D roadmap.
CAPPA's Funding Experience
CAPPA have extensive experience with funding applications and can assist companies in identifying the most appropriate funding mechanism, and in navigating the paperwork, proposal writing and grant administration. In the past 5 years, CAPPA have received over €10 million in funding and worked with over 100 companies through some of these funding mechanisms. The research activities at CAPPA are funded through projects that have received funding from the European Union (EU), Higher Education Authority (HEA), Science Foundation Ireland (SFI), Irish Research Council (IRC), European Research Council (ERC) and the Department of Agriculture Food and Marine (DAFM). CAPPA competes for collaborative projects in Ireland and Europe against a variety of other industry and academic institutions to receive funding. CAPPA have worked on:
Direct Funding
The most straightforward method of funding is for the industry partner to engage CAPPA on a direct funded basis, ranging from consultancy to feasibility studies and onto contract R&D. Depending on the scope and nature of the work, direct funding offers, the opportunity to quickly initiate work as there is no submission to a funding agency. Companies may also prefer this option if the project involves particularly sensitive intellectual property.

Enterprise Ireland provides a number of initiatives to facilitate engagement between industry and researchers. Some of their most popular support schemes include Innovation Vouchers, Innovation Partnerships, Exploring Innovation Grant and the Agile Innovation Fund.
Innovation Vouchers
Irish based SME's can apply for vouchers, valued at €5,000 each, which can be redeemed with research performing higher education institutes in return for innovative solutions to small business challenges. This programme provides an opportunity for SME's to engage in small scale or early stage R&D activities, which are particularly well suited to exploring new ideas or concepts.
Innovation Partnerships
The Innovation Partnership Programme is open to both SMEs and MNCs based in Ireland and provides funding to facilitate collaboration between companies and researchers based in higher education institutes. The programme encourages Irish based companies to work with Irish colleges to access their expertise and resources to develop new and improved products, processes, services, and generate new knowledge and expertise. Projects typically last 12 to 18 months with the level of funding dependent on the size of the company.
Exploring Innovation Grant
This grant is to support better planning of R&D, Innovation or International Collaboration projects through encouraging companies to do some strategic thinking around disruptive technologies, prototype development and analysis of the commercial feasibility of the project. SME's can apply for the grant if they engage in an eligible, service activity or manufacture in the Republic of Ireland.
Agile Innovation Fund
Responding to threats and opportunities posed by Brexit demands innovation – products, services and processes need to be tailored and improved for internal markets before opportunities are lost to the competition or changing conditions. The agile innovation fund allows companies access up to 50% in support of innovation projects with a total cost of up to €300,000.
European Union: Horizon 2020
Horizon 2020 is the current European Union programme for research funding, running from 2014-2020; it follows on from the previous Framework Programme 7 (FP7). A large number of funding calls are published each year, across a range of application areas, with a total budget of nearly €80 billion. Some of these target specific objectives, while others take a 'bottom-up' approach where the applicant determines the topic. Calls often require a minimum number of European partners (typically from at least three EU Member States). In Horizon 2020, there is a concerted effort to increase the participation of SMEs in the programme, primarily through the SME Instruments funding model. These offer three phases of funding to help an SME develop a new idea towards commercialisation, with the optional help of a research organisation: download the flyer here.
CAPPA has extensive experience in applying for and managing EU funding, particularly with projects that involve industry partners. The group coordinated the submission of over 15 EU proposals in the last 5 years, and were partners on several others. Past EU projects in which CAPPA were involved includes PROPHET (coordinator), QUATERNIAN (coordinator), AquaMMS and NISTAS. Current EU projects in which CAPPA are involved includes COMSICC, D-SPA, PICCOLO, PROMIS, OPTAPHI and REDFINCH.
Science Foundation Ireland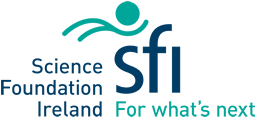 Science Foundation Ireland has a number of programmes, which support engagement between SFI-funded researchers and industry. Programmes range from large-scale initiatives such as the Research Centres, the Centres for Science, Engineering & Technology (CSET) and Strategic Research Clusters (SRC), to those focused on developing new technologies with commercial potential like the Technology & Innovation Development Award (TIDA).
CAPPA is a member of the Irish Photonic Integration Centre (IPIC), which is an SFI Research Centre, co-funded by SFI and industry partners. It targets the areas of telecommunications and biomedical devices, through both platform research and targeted projects with industry partners. New industry partners looking to build long-term research collaborations with Ireland's photonics research community are always welcome to join IPIC.
CAPPA recently joined as a new collaborator as part of Synthesis and Solid State Pharmaceutical Cluster (SSPC). SSPC is a Science Foundation Ireland research cluster, which was established in July 2013. SSPC is an internationally recognized hub of process innovation and advanced manufacturing for the pharmaceutical sector, it is the largest research collaboration in Ireland and one of the largest globally, within the pharmaceutical area. SSPC's mission is to position Ireland as a global hub for process innovation and advanced manufacturing in the pharmaceutical industry.

The Irish Research Council (formerly the IRCSET and IRCHSS) operates research-funding initiatives, which support talented researchers in their early stage career formation across Masters, Doctoral and Postdoctoral levels in the area of science, engineering and technology.
The Enterprise Partnership Scheme is an innovative initiative through which IRC links with private enterprise and eligible public bodies to award co-funded postgraduate scholarships and postdoctoral fellowships to the most promising researchers in Ireland. The Scheme facilitates the establishment of new relationships and the strengthening of existing relationships between industry and academia while offering financial support to researchers at an early stage of their career development. For full and up to date information on the programme, including the application process, please visit the IRC website or contact us.
European Research Council

The European Research Council (ERC)'s mission is to encourage the highest quality research in Europe through competitive funding and to support investigator – driven frontier research across all fields, based on scientific excellence. The ERC complements other funding activities in Europe such as Horizon 2020. ERC grants are awarded through open competition to projects headed by researchers who are working in Europe. The sole criterion for selection is scientific excellence.
Department of Agriculture, Food and the Marine

The Department of Agriculture, Food and the Marine (DAFM) is a department of the Government of Ireland. The mission of the department is to lead the sustainable development of a competitive, consumer – focused agri – food sector and to contribute to a vibrant rural economy and society. The department operates various funding programmes and support for Irish involvement in the EU Horizon 2020 research funding programmes.