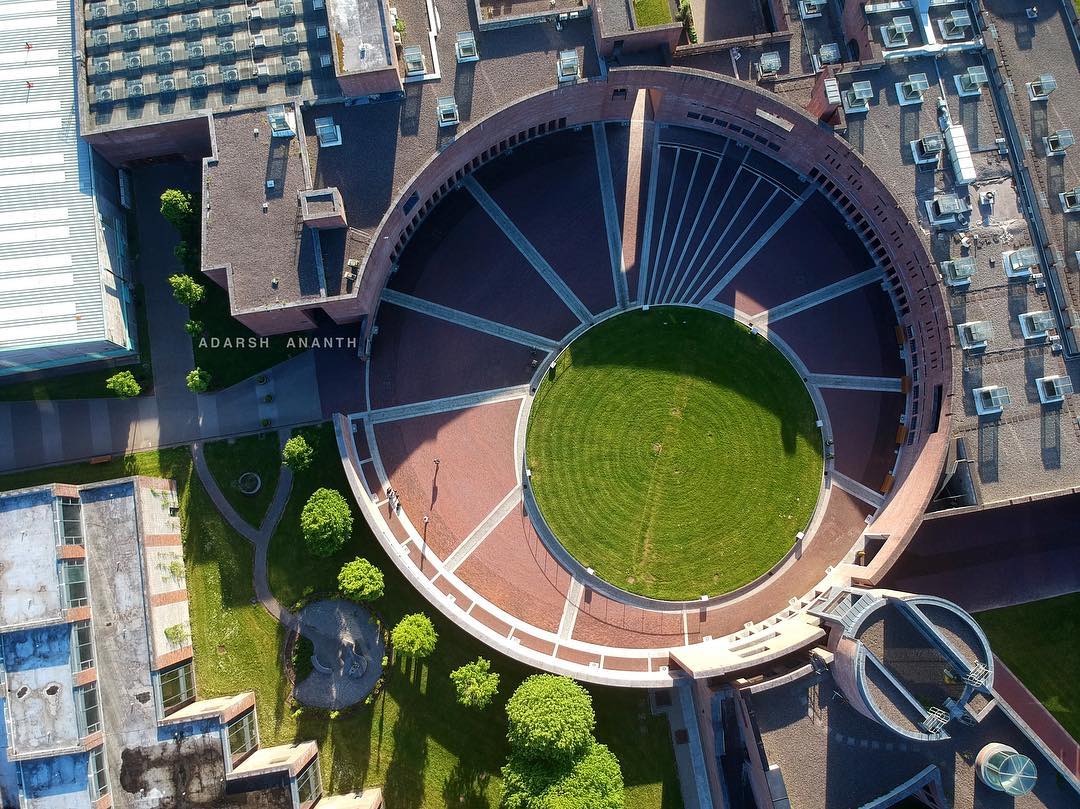 The newly established Munster Technological University (MTU) has hit the ground running, as its Centre for Advanced Photonics and Process Analysis (CAPPA) today launched the EU-funded research project PASSEPARTOUT, worth over €7 million. PASSEPARTOUT aims to develop low cost optical sensors and apply them to air quality monitoring, creating a 3-level optical gas analyser network to operate in urban areas. Exploiting photo-acoustic and photo-thermal based spectroscopy, the project will create compact photonic sensors mounted on buildings, vehicles and drones, for real-time outdoor air pollution monitoring. The project was officially launched by MTU President, Professor Maggie Cusack, at the project's kick-off meeting held virtually on Monday 18 January.
Air pollution in terms of toxic gas molecules and particulate matter is a major cause of morbidity and premature mortality, resulting in an estimated 4.2 million deaths per year. Real time pollution monitoring with high spatial resolution and public alerts is vital to minimise the exposure of the population, particularly the vulnerable, to air pollution. Direct access to high quality, trustworthy data would allow people and businesses to optimise their daily schedules in order to reduce exposure.
The project is co-ordinated by MTU researcher and Senior Lecturer Dr Liam O' Faolain (William Whelan-Curtin) and attracts over €800,000 funding to MTU, bringing to over €11 million the total amount of funding secured by the CAPPA research centre in the past 5 years. The PASSEPARTOUT project has eighteen consortium partners from across Europe, made up of seven academic, ten industry and one city authority. PASSEPARTOUT will take a number of technologies, which are at a high technological readiness level, and concentrate on miniaturizing and combining them into a portable analyser capable of measuring several important pollutants, such as carbon dioxide, carbon monoxide, sulphur dioxide, methane and particulate matter. Three types of analyser will be developed: stationary, mobile & airborne, which will be deployed in field trials with community involvement. Data from the analysers will be processed and presented in an app, which will be available to the public.
MTU Cork Head of Research, Dr. Niall Smith, commented: "The PASSEPARTOUT project is an excellent example of MTU's ambition as we embark on our mission to build a region that is a global exemplar for sustainable, healthy and responsible living. Large-scale collaborative projects such as this exemplify the more research-focused values of the new Technological University, and we look forward to seeing many more such projects led by MTU in the future."
Currently available ambient pollutant reference detectors are either impractical for widespread or mobile deployment (due to size, cost, insufficient robustness), or generally are still not stable or sensitive enough for monitoring ambient pollutants reliably. PASSEPARTOUT will advance the development and deployment of miniature, hyperspectral optical based sensors based on Quartz Enhanced Photo-acoustic Spectroscopy and Photo-Thermal Interferometry for a wide range of ambient pollutants. The PASSEPARTOUT optical sensors operate in the mid-infrared or near-infrared spectral range and allow calibration-free methodologies, as quantification is based on the well-known optical constants of the target analytes and will be compatible with the rigorous certification process. The PASSEPARTOUT consortium hopes that the availability of actionable data, which will, if necessary, stand up in court and with government, will drive long term changes in the behaviour of both the public and industry.
Dr Liam O' Faolain, PASSEPARTOUT project coordinator, said: "We are delighted to have received funding for the PASSEPARTOUT project, which builds on and complements previous research activities and collaborations. It demonstrates the inherently cross-disciplinary nature of photonics research, requiring expertise ranging from semiconductor lasers, gas chemistry and spectroscopy, electronics and software, data mining and app development, to drone operations and practical, in-field deployment experience. It is only by working together that we can ensure PASSEPARTOUT has real benefit for society and climate action."
The PASSEPARTOUT project has received funding from the European Union's Horizon 2020 research and innovation programme under grant agreement No. 101016956, within the context of the Photonics Public Private Partnership (www.photonics21.org). The PASSEPARTOUT partners are:
Munster Technological University (Ireland) – Coordinators
Università degli Studi di Bari Aldo Moro (Italy)
nanoplus Nanosystems and Technologies GmbH (Germany)
Green Lab Hungary Engineering Ltd (Hungary)
Politecnico di Bari (Italy)
Argotech AS (Czechia)
Technische Universität Wien (Austria)
Technische Universität München (Germany)
ETG Risorse e Tecnologia S.r.l. (Italy)
Centre National de la Recherche Scientifique – Université Côte d'Azur (France)
Ecospray Technologies S.r.l. (Italy)
Vario-Optics AG (Switzerland)
Techno Sky (Italy)
University of Applied Sciences and Arts Northwestern Switzerland (Switzerland)
Haze Instruments d.o.o. (Slovenia)
Le Verre Fluoré (France)
AUG-H Signals Hellas (Greece)
Comune di Bari (Italy)
More information will be available soon on the project website: www.passepartout-h2020.eu