Company Overview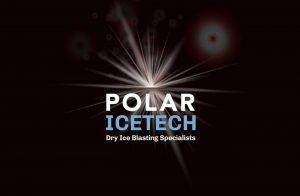 Polar IceTech Ltd specialise in providing Eco Friendly Cryogenic Cleaning Solutions both onsite and in-house to a wide range of industries. For over a decade, Polar IceTech have built an unrivalled reputation for delivering our unique cryogenic cleaning solution to global multi-national companies as well as local SME's saving them both time and money by increasing productivity and safety as well as significantly improving the lifespan of equipment and reducing their carbon footprint through our tailored dry ice blast cleaning process.
Engagement with CAPPA
The company wanted to initially explore the efficacy of the cleaning process and provide more rigorous data to their customers. They needed a clear and understandable testing protocol that could be explained to their customers to build confidence and reliability into their product offering
How CAPPA Delivered Solution for Industry
CAPPA helped with the initial funding application and the development of a testing plan in collaboration with their BioExplore colleagues in CIT. CAPPA were able to demonstrate in a clear and understandable way the value of the process which could in turn be re-iterated to the company's customers. The impact for the company was the efficacy process was clearly demonstrated, assistance was given with navigating the funding sources available from Enterprise Ireland, new avenues of research and collaboration have been developed and CAPPA provided a one stop site for a variety of testing needs.