Company Overview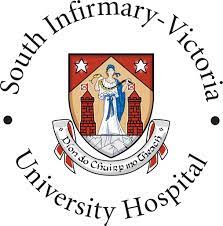 The South Infirmary – Victoria University Hospital (SIVUH) Ltd. came into existence on 1st January 1988 as a result of the amalgamation of the South Charitable Infirmary and the Victoria Hospital. Prior to that date, both Hospitals operated as separate entities from their inception dates – the South Charitable Infirmary and County Hospitals from 1761 and the Victoria Hospital from 1874. Prior to the amalgamation of the two Hospitals, the ENT services transferred from the Eye, Ear, Nose and Throat Hospital to the South Infirmary on the 5th October 1987 on the basis that the ENT service at our complex would become a regional unit. The dermatology department is the regional centre for Dermatology Services. Out-reach clinics are held in the Cork University Hospital, Bantry General Hospital and Kerry General Hospital. The department provides undergraduate and postgraduate teaching and is involved in clinical research.
Engagement with CAPPA
The assessment of disease activity in localised scleroderma is challenging. Clinical examination and clinical skin scoring methods such as the Localised Scleroderma Cutaneous Assessment Tool (LoSCAT) are subjective. Thermography has become the monitoring tool of choice to assess disease activity in children, however, it was found to yield false-positive results with low specificity in clinical studies. 3D imaging has successfully been applied in the measurement of skin volume in dermatology. Its application in the measurement of skin volume in localised scleroderma cases may provide a non-invasive objective measurement of disease progression, and response to treatment.
How CAPPA Delivered Solution for Industry
CAPPA have a strong background in image analysis and data analytics. CAPPA was able to support SIVUH by interrupting the images and correlate the results from the initial clinical study. With support from CAPPA, SIVUH were able to progress the studies to another ongoing clinal trial which will expand the number of patients. The aim would be to provide a practical tool that may potentially offer non-invasive, sensitive detection of activity of localised scleroderma over time.