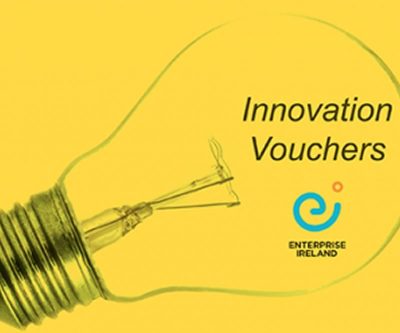 Enterprise Ireland Innovation Vouchers are available to assist a company or companies to explore a business opportunity with a registered knowledge provider. Irish based SME's can apply for vouchers, valued at €5,000 each, which can be redeemed with research performing higher education institutes in return for innovative solutions to small business challenges. This programme provides an opportunity for SME's to engage in small scale or early stage research and development activities which are particularly well suited to exploring new ideas or concepts. Innovation Vouchers can be used for innovation such as new product/ process development, business model development, service delivery or development, customer interface and tailored training in innovation management.
CAPPA has worked on over 60 Innovation Vouchers to date with companies in the medical, pharmaceutical, consumer electronics, photonics, food and beverage sectors such as EnteraSense, Four Star Pizza, Inferneco, Polar IceTech, Advanced Nano Technologies, NuWave Sensors, Analyte Consultants, Composite Recycling, Biocel, Arona Fragrances, and Water Technology to help the companies engage in research, development and innovation for their business. Collaborative projects include the development of a gastrointestinal bleeding sensor, assessing and bench-marking of new products and systems, analysis of food and beverage products, development of new products and services, stability testing and development of LED based light engine for air quality sensors.
The Enterprise Ireland Innovation Voucher call is now open until Thursday 31st of December 2020. If you would like to apply for an Innovation Voucher or learn more about the voucher, you can contact CAPPA directly here or email cappa@cit.ie.