Company Overview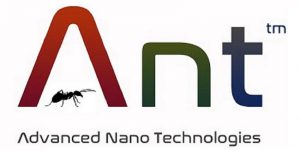 Advanced Nano Technologies Ltd. is an early stage company developing a new portable solution for Raman spectroscopic measurements, which are commonly used in chemistry to provide a structural fingerprint by which molecules can be identified. The new tool developed called the "Flipper" is designed to be a lightweight portable Raman spectroscope. The company wanted to test its capability and accuracy against a higher end machine and also across a variety of materials that it could measure.
Engagement with CAPPA
Being highly active in that area CAPPA were able to provide a detailed and extensive comparative study of the performance of the instrument. We also have access to a range of materials that were used to look at measurement variation and consistency. We were able to advice on particular improvements that could be made and hope to continue to work with the company in developing a new version of the tool.
How CAPPA Delivered Solution for Industry
CAPPA were able to help Advanced Nano Technologies with access to experienced research and development personnel, provide detailed analysis of the operation of the unit and performance goals, were able to provide the ability to use facilities in other sites as appropriate and provide structured testing and benchmarking.